We have a variety of lodging options and prices:
The Bishop's Cottage - cozy, serene 1 bedroom studio apartment in the heart of the campus. One queen bed with comfy feather tick and a pull-out couch in the living room . Bottled water included. $40/night, with two night minimum. Call us to reserve, or go to Airbnb.com to check availability and reserve.
Ho'zho Retreat Center (pictured above and below): sleeps 16 in bunk beds and one private small room with double bed with shared bathrooms. Fresh paint in the living room, new blankets, sheets, pillowcases and some mattresses to make this not only a fun place to stay but comfy too. Pull out couches offer additional beds. Large kitchen, two sitting areas, big happy porch with two long picnic tables. Bottled water included. $30/a night/per person.
Old Vicarage: Sleeps 10 in combination of bunks, twins with shared bath, and one private room with queen bed, pull-out couch and private bath. Extra roll-a-way beds and air mattresses available. Large kitchen with lots of counter space, dining room, living room and side den with another pull-out couch. Plenty of parking. Bottled water included. $30/a night/per person.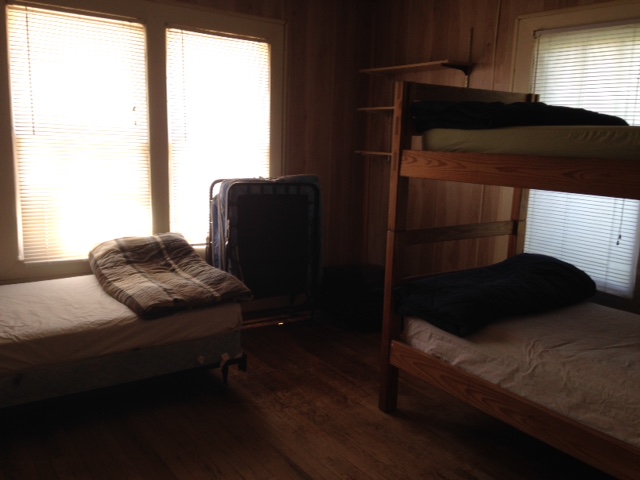 Parish Hall Rooms: We keep three rooms available with a combination of twins and queen beds - all wonderful new beds; shared baths around the corner and kitchen available down the hall. We put a carafe of bottled water in your room. $30/a night/per person.
Nizhoni' Hall: $10/a night/per person - throw your sleeping bag and pad on the floor of this lovely meeting/meditation room, upstairs in Parish Hall. Shared bathrooms nearby.
Camping/RVs: Lovely - under trees with good breeze. Fire pit and water; bathrooms a short walk away $14/campsite/per night. No electric for RVs unless you bring an extension cord and hook up to a pole.
DAY/WEEKLY MEETING ROOM RENTALS
Thorne Building: Large open room holds 150 people, with kitchen. $125/4 hours. Deposit required.
Parish Hall Dining Room/Kitchen: Dining room with tables/chairs, full kitchen. $65/4 hours. $25 cleaning/damage deposit required.
NIzhoni Hall (Upstairs Parish Hall): A lovely sunny room, facing West. Good for small meetings or conferences, meditation, Yoga. $65/half day, $80/full day. Weekly rates also. $50 cleaning/damage deposit required.
Retreat House Living Rooms: Old Vicarage and Ho'zho Retreat House both have lovely living rooms/dining rooms for small meetings of 12 or less. Comfy couches and chairs, full kitchen. $40/half day or $70 for full day. $25 cleaning/damage deposit required.
Greenhouse/Gardens: Beautiful gardens, organic and traditional as a living classroom. Large greenhouse with sunken lower level and tropical fruit trees - lush and inspiring. Big work table and seating. $65/4 hours, $100/full day.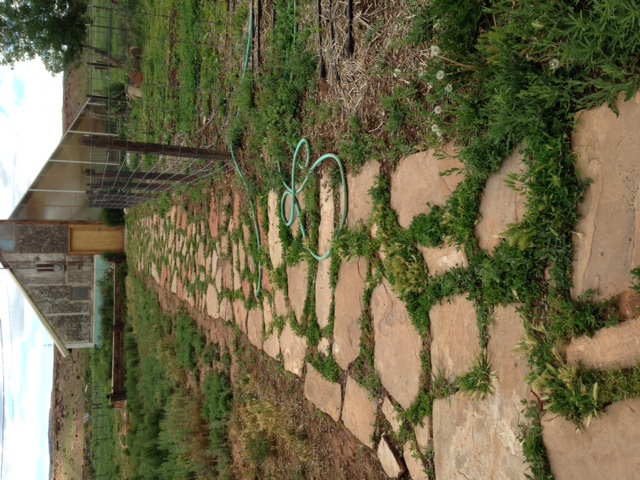 Utah Building Community Classroom Kitchen: Spacious kitchen for teaching, food preparation and garden produce preparation. Dining area with seating and cooking observation. $65/4 hours; $100 all day. Weekly rates available. $30 cleaning/damage deposit required.